Our Future Forest Project Part 3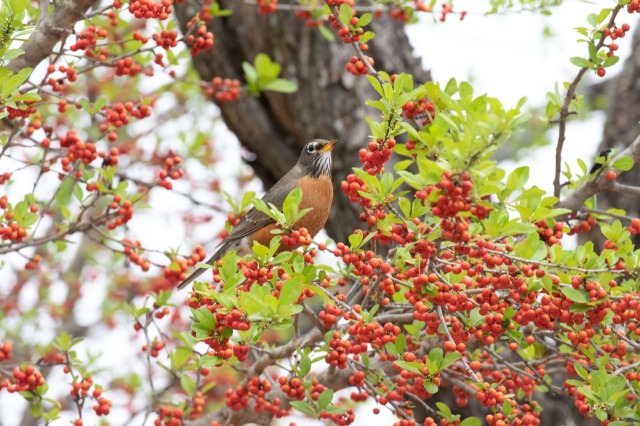 Over the past ten years, I've tried to keep track of the work we have done on our place, by regularly recording observations of changes and outcomes, but the reality is that more often my reporting is haphazard and sketchy, because we have been so busy doing rather than writing about the work. In our most recent big initiative to clear a relict woodland of white brush, I resolved to be more diligent in monitoring the changes that have taken place. Yet as I sit down to describe it, I realize it's to soon for this report to be very interesting to most people. I've also learned that it's very difficult to show changes with amateur photographs. Most just show weedy clearings among scattered trees – which admittedly what it is for now. Therefore, this report will be more of summary of both what the immediate questions and challenges will be in assisting this area in recovery. "Results" will be more evident in the years to come, and I hope I'm still around to see them.
The initial exhilaration of opening up the thickets of whitebrush to reveal some nice big trees soon evaporated because we only had 1" of rainfall until the weather pattern changed the second week of April. Although the ground had retained a remarkable level of soil moisture after being saturated by last fall's rains, the native grass seed I had planted showed no signs of germination. Finally, when the rains returned, every growing thing seemed to jump up at once. My hope is that some of the grasses can grow fast enough to beat out the croton, cudweed, silver leaf nightshade and other annual weeds that were coming on strong after the whitebrush was removed.
Here are a few photo points for comparison. Photo point one taken in February, and then again in early April don't look much different, except for a greening up of forbs. This area was only lightly cleared, due to boggy spots that the equipment couldn't traverse. It may be that this undisturbed area will provide grass seed to fill in.
Photo point 2 in December was taken before clearing. The next shot is after clearing and sowing. By April, the area was much clearer and starting to green up with forbs, and in a few places, grass seedlings from the sowing we did in January. The bent mesquite tree is the marker for the scene.
Photo point 3 is the zone that borders an area on the high bluff along the creek that we had hand cleared a few years ago. Clearing focused on the right side of the frame, but some thickets were left to save small trees. Later, Jack and I installed the first of several exclosures, by re-purposing a few old gates. Looking north, you can see the remnant thicket that show the density of the original white brush throughout. We left it there for wildlife. By April we were asking ourselves how all those bluebonnet seeds got there after being covered with whitebrush.
We continue to identify naturally occurring tree seedlings of our "future forest", and protect them with cut brush until we can properly cage them. There is the expected pervasive re-sprouting of white brush, which will be an on-going challenge, but at least we have more access now.
Other changes in the area included the observation of how quickly dense rescue and rye grass grew in areas formerly smothered in white brush. These introduced grasses can be a menace to cool season native grasses, and also to the emergence of warm season grasses, which can be shaded out, especially when winters are wet.
Work will continue slowly, and the summer will be devoted to treating prickly pear cactus, and we will wait for the fall for more hand clearing. Meanwhile, we are figuring out where to put the trails and enjoying watching the new plants that appear with each "tour". That's our kind of fun!