It's Shaping Up to Be A Good Year for Wildflowers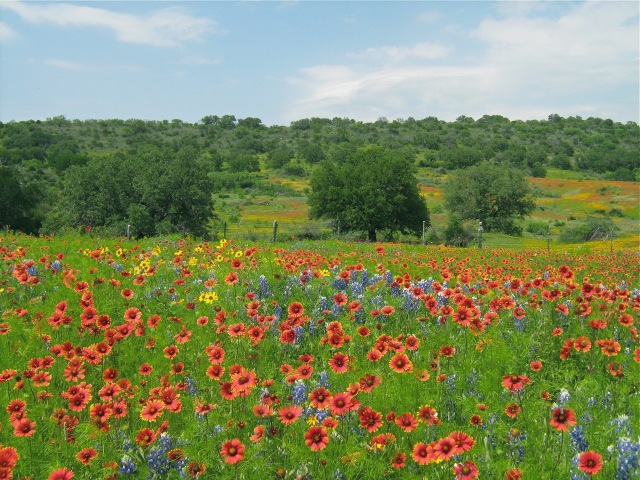 By early November, they began to appear. Since then, it seems like every wildflower seed that hit the ground in the last few years has germinated. The combination of plenty of steady rainfail and the ground left bare by last summer's drought has resulted in ideal conditions for wildflowers and other forbs ( or "weeds" as some ranchers like to call them). Some species are even jumping the gun and blooming ahead of schedule!
Although I would prefer to see more grass on our place instead of ephemeral flowers, we haven't had a good wildflower season in the last 2-3 years. Late winter rains promoted cool season introduced grasses like rescue grass or English rye, which shaded out the wildflower seedings (and warm season grasses). But this year the time frame is different and so we are likely to have a good show.
If soil moisture remains good and the spring doesn't heat up too fast, the blooms will start early and may last through mid June. It's a good time to learn how to recognize an abundance of wildflower species. The Native Plant Society, local community colleges, and state and local parks "Friends of" groups are good resources for many people to find a field day or pasture walk to admire and learn from these extravagant displays. If anyone would like to post an event in their area on this page, I'm happy to spread the word. In the Winter of our Discontent dragging us down with national news and discord, what better remedy is there than a bouquet from Mother Nature? Enjoy!