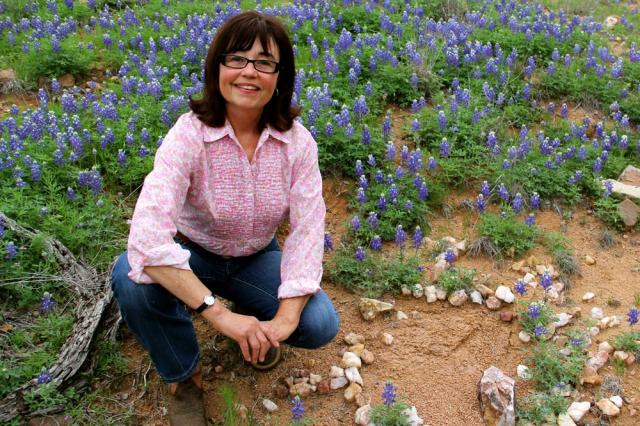 I am a landscape designer, author, and land conservation consultant living in Central Texas. Most of my professional life has been devoted to the study and use of native plants in both the built landscape and in the wild places where they are found. My training began with undergraduate studies at the University of Texas, followed by a master's degree in horticulture from Texas A&M University. In addition to my education, I have benefited throughout the years by association with venerable botanists, horticulturists, ecologists, and workers - all who put their very best into each project and generously collaborated with me by sharing their wisdom.
For over twenty years, the focus of my career has been on providing residential landscape designs, and on increasing public awareness of the benefits of native plants. Today I have turned my attention to promoting and practicing land conservation and ecological restoration on larger scale projects. I enjoy working with landowners, conservation organizations, and public park advocates.
When my family purchased land in southwest Llano County in 2009, we began our own adventure in land conservation. On our property, I am able to test some of the principles and techniques for healing impaired or diminished landscapes that I had been suggesting to others. I have become very interested in the idea of a landowner to landowner exchange of practical information, and I decided to use this website as a way of recording the various challenges we and others were facing as we entered into a long term partnership with Mother Nature to improve conditions on the land.